EDIT MAIN
You are here: Home / Programs & Services / After School Program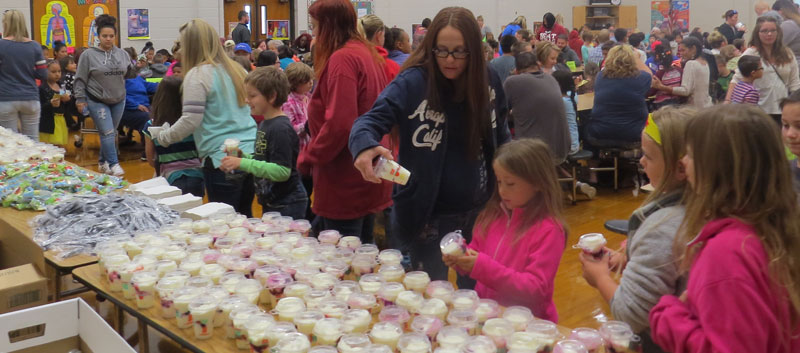 Grades Pre K – 2nd.
Mendy Klepper, Director
mklepper@elrenops.org / 405-262-4268
*The program is currently not accepting applications*
The program is $7 per day, payable weekly.
Program hours are Monday-Friday, after school until 5:45 pm.
The program is housed at Hillcrest Elementary. Rose Witcher Elementary students who are enrolled in the program are transported on a school bus at the end of the school day. Parents/guardians must pick up their child(ren) by 5:45 pm, at Hillcrest Elementary.
Cost of the program is $7 per day, per child. Payment is required whether the child attends every day of the week or not, as staff must be paid regardless if the child misses due to illness, going home with a friend, spending the night with grandparents, etc. Fees must be paid at the beginning of the week and can be paid on a weekly, bi-weekly or monthly basis, so long as it is PRIOR TO the child's attendance in the program. Also, in the event that the program is canceled due to weather or other emergencies, the $5 fee for that day will be credited towards the next week's fee.
Keeping it "REAL" (GRADES 3-6)
Raven Bramlett, Director
rbramlett@elrenops.org / 405-262-2700
*Click here to print enrollment forms and policies and procedures information.
*Click here for online application.
El Reno Public Schools has received a multi-year grant for a 21st Century Community Learning Center after school program. Grant funds will be used to cover the cost of staff salaries, student supplies and materials, transportation, curriculum, and guest speakers. An evening meal will be provided each day. The grant funds can only be used for Grades 3-6 at this time. As new grant opportunities become available, the district will explore options to expand the free after school program to include lower grades.
Program hours are: Monday-Thursday, 3:30 pm – 5:45 pm; Friday, 1:50 – 5:45 pm
Students are housed at Roblyer Learning Center. All children who are enrolled in the program must be picked up by 5:45 pm, each day.
Program Schedule:
3:15-3:45: Free Evening Meal for all Students
3:45-4:00: Announcements, Homework Help, Move to Academic Rotations
4:00-5:00: Creative Electives: Rotations will concentrate on STEM, Computers, Physical Education, Music, Art, and many other great activities!
5:00-5:30: Academic Focus Time-Rotations will concentrate on Reading, Math, Science, and Social Studies skills
5:30-5:45: More Homework Help
Cost: The After School program is FREE! If you would like to make a donation to help support the program, we would use the donation for items that can't be purchased through 21st CCLC funds.
After School Program Enrollment Information Please read the enrollment form in its entirety. Submit completed enrollment forms to your child's school site office. Failure to submit your child's completed enrollment will delay your child's participation in the after school program. Click on the appropriate enrollment form for your child's grade level. Print the enrollment form. Complete it entirely in blue or black ink. Submit the completed enrollment as instructed.