POWERSCHOOL PARENT PORTAL HELP
To access your student's information, you will need to create a new Parent account. To create an account follow the steps below. You can add multiple children to your one parent account.
*IF YOU ALREADY HAVE A PARENT ACCOUNT BUT FORGOT YOUR PASSWORD, PLEASE TRY THE "FORGOT PASSWORD" OPTION FIRST AND YOU MUST USE THE SAME EMAIL ADDRESS THAT YOU USED WHEN YOU CREATED THE ACCOUNT.
TO CREATE A NEW PARENT ACCOUNT: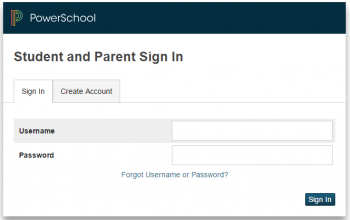 2. Click "Create Account" again.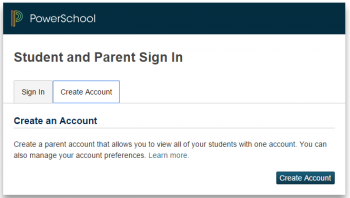 3. You will then create a new Username and Password (must be 8 or more characters) that YOU will be using to log in to PowerSchool. Next, complete the "link students to account" part of the form, and please note that the "Access ID" and the "Access Password" are case sensitive and unique for each child.
Access ID and Access Password may be requested from the student's school office. (Students new to the district will have the Access ID and Password emailed as a part of the new student enrollment process)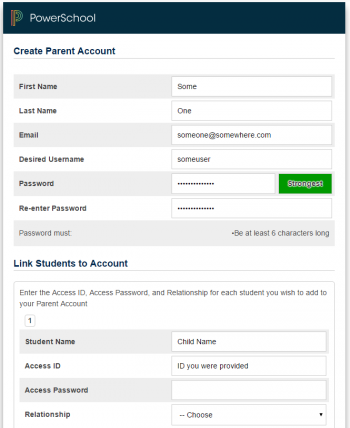 4. Make sure to add all of your children under the "Link Students to Account" section before proceeding.
5. Scroll to the bottom of the page when finished and click "Enter".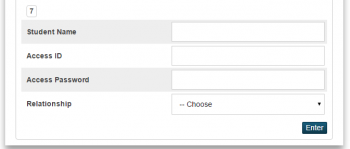 6. This will take you to the login screen. Use your new Username and Password. If you entered more than one student, the names of all the students will be located at the top left above the navigation. Once signed in you will need to set up any email notifications or personalization options you had set up previously. As always, if you have any questions, please call Tera Roblyer at 262-5417.
TO ADD A STUDENT TO AN EXISTING PARENT ACCOUNT:
1. Log into your Parent Portal Account
2. Using the Navigation links, scroll down to Account Preferences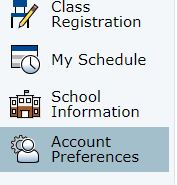 3. Click on the Students Tab

4. Click Add
5. Complete the information requested. The Access ID ad Access Password must be obtained from your child's school.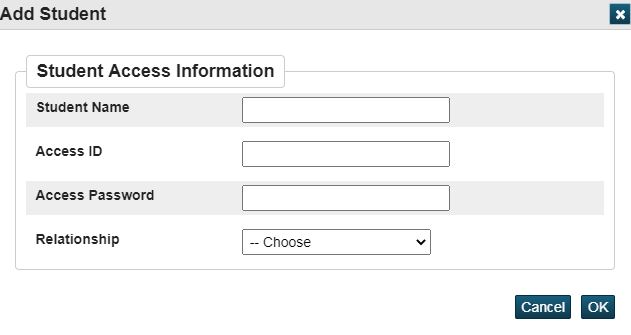 TO COMPLETE THE ECOLLECT (ENROLLMENT) FORMS:
1. Log into your Parent Portal Account
2. If you have more than one student in El Reno Schools make sure to click on the appropriate returning student's tab at the top left side of the page.
. Using the Navigation links, scroll down to click on

4. Complete/Update all the forms listed under the heading El Reno Enrollment Packet. Returning students will not have Forms B, C, D, E, or F
5. Repeat if you have another returning child to register.
These forms do not have to be completed on the same day. However, your data entered will not be saved unless you click on the submit button at the bottom of the form. You may return later and start where you left off.