This page contains instructions for students who attended school in the El Reno District in May and are returning to a school in the El Reno District in August 2023.
Please read all steps!!!
Go to the PowerSchool Parent Portal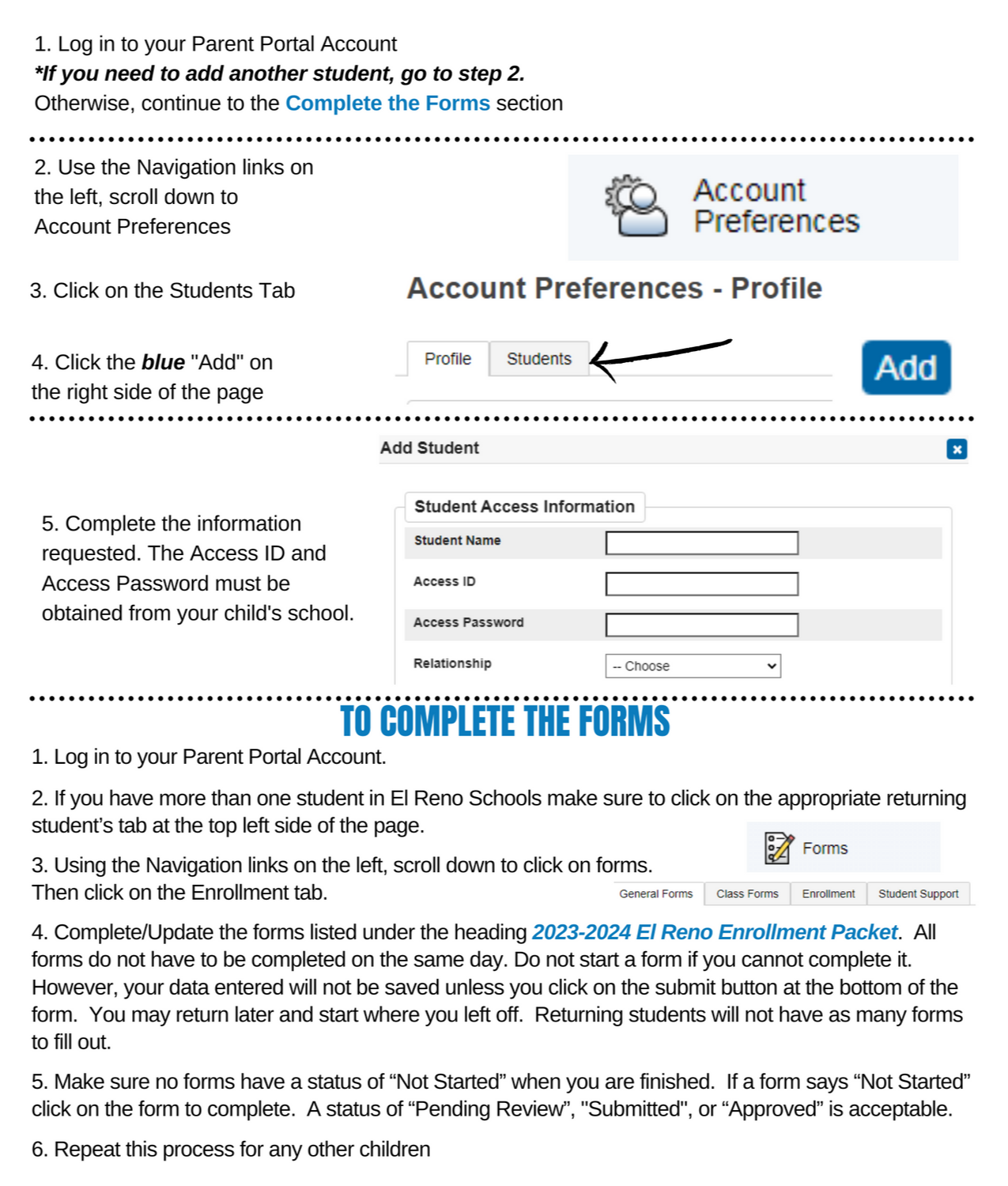 PLEASE NOTE** THESE ONLINE FORMS PRE-REGISTER YOUR STUDENT FOR EL RENO SCHOOLS.
You will need to upload the documents or come to the Administration Building (100 S. Bickford) IF any of the following apply:
Proof of Residency* (if you had an address change since last year)

Immunization Records (if you updated any immunizations since last year, such as the 7th-grade TDaP booster)

New birth certificate/court documents (if a name change of student has occurred)

Custody papers (if applicable)

CDIB Card (if newly received)
* Utility Bill, Rental Agreement, or Purchase Agreement. Utility Bill must be gas, water, cable or electric. Cell Phone or Cut-Off Notices will not be accepted.