The After School Program, Basketball, and Wrestling will be cancelled for today 1/30.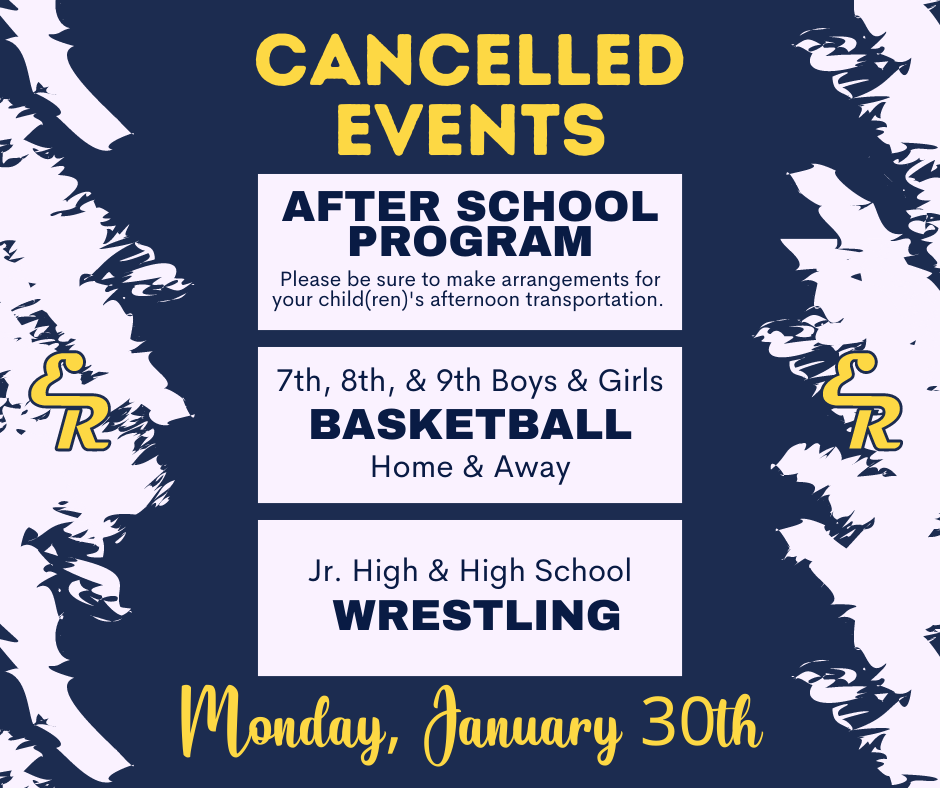 ERPS will be closed on Mon, Jan. 16th.

Passionate, dedicated, committed – thank you ERPS board members for everything you do! #SchoolBoardRecognitionMonth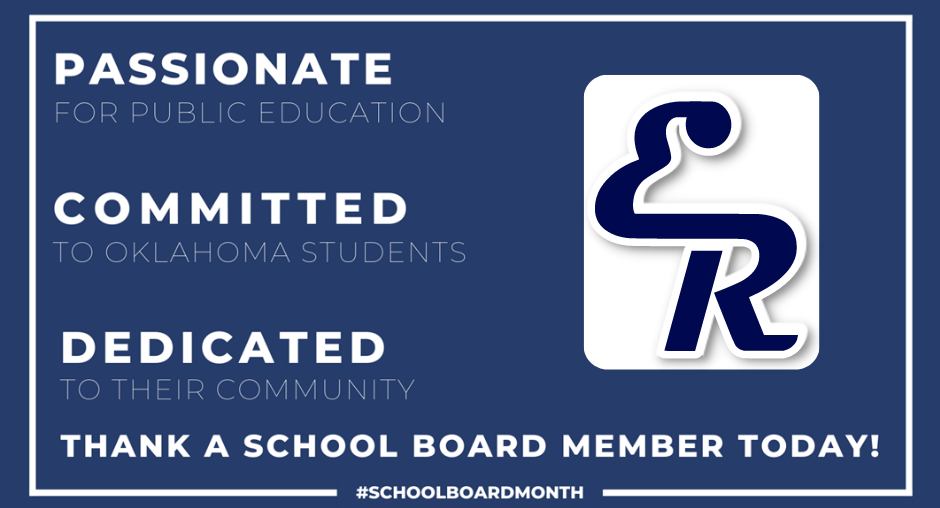 Merry Christmas and Happy New Year from EL Reno Public Schools!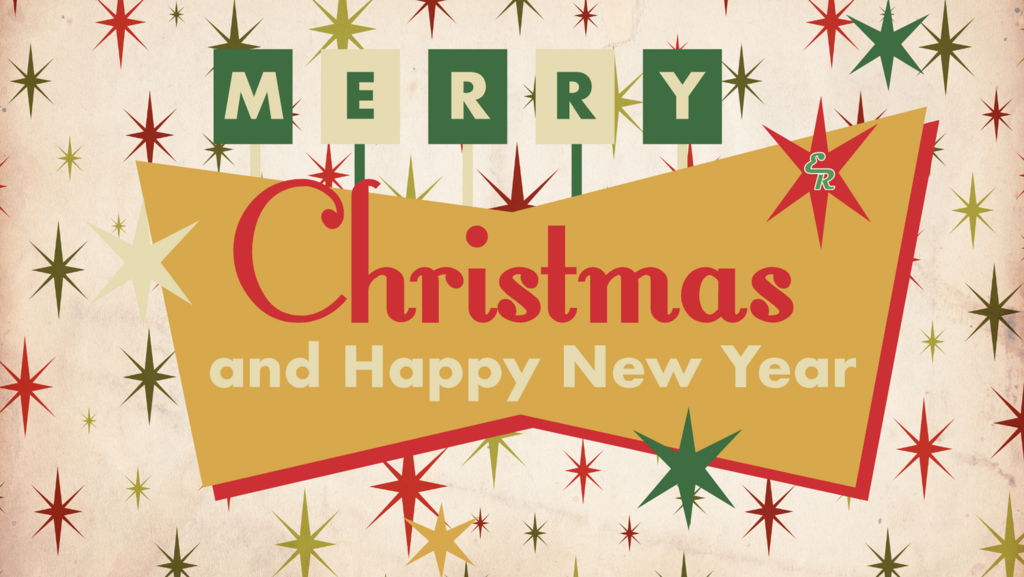 Board seat vacancy

Thanksgiving Break is just around the corner!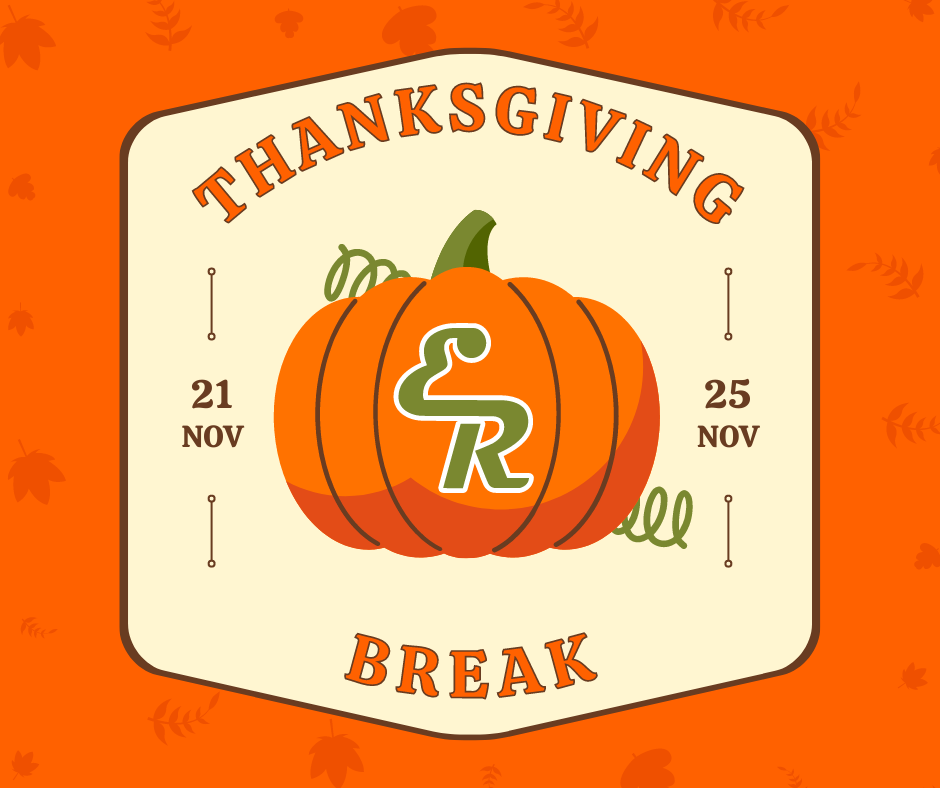 Time to get out the jackets and hoodies! Colder temperatures are predicted for tomorrow and into next week. Please dress your child (even teenagers) in appropriate outerwear, especially at the bus stop, recess, and switching between classes.

Don't forget to change your clocks!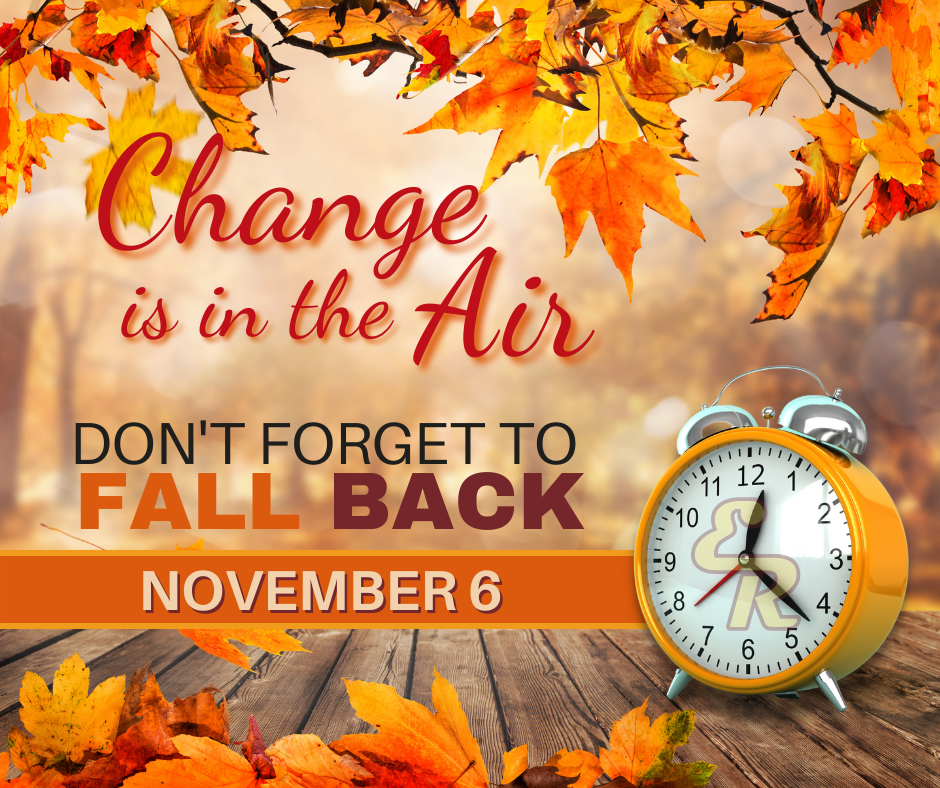 EL Reno Little League Boys Basketball signup deadline is November 1st.

Fall Break is almost here! Oct. 13th & 14th is Fall Break and Oct. 17th is No School.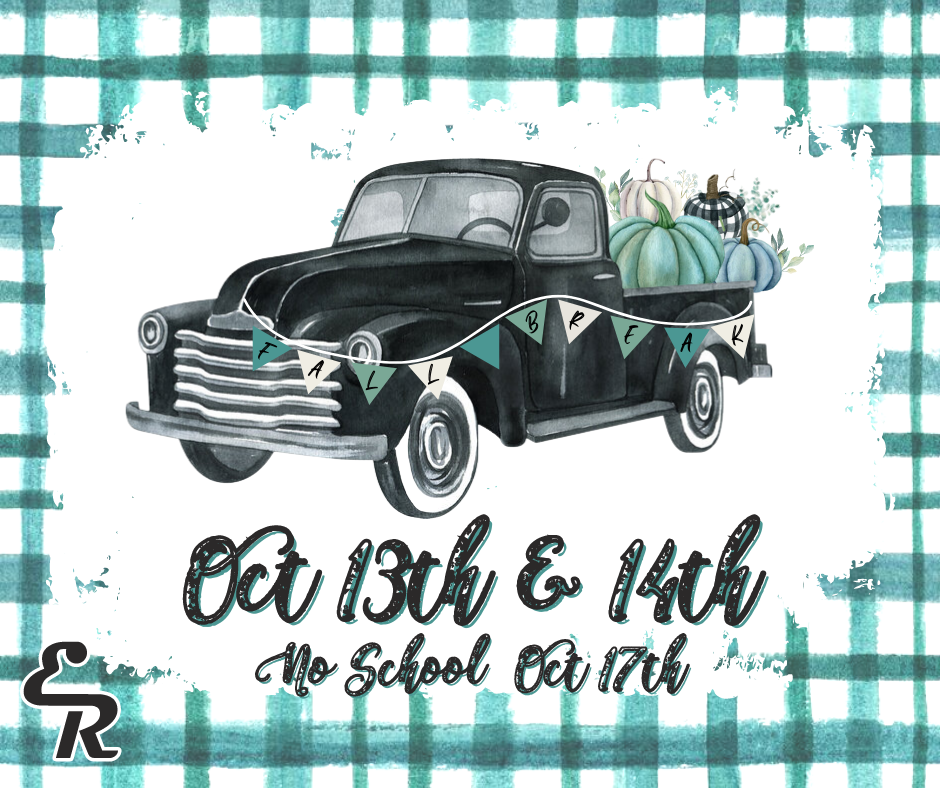 EHS Cheer Clinic will be Saturday, October 8th. Any Pre-K to 4th grade students are welcome to attend. All other info can be found in the graphic.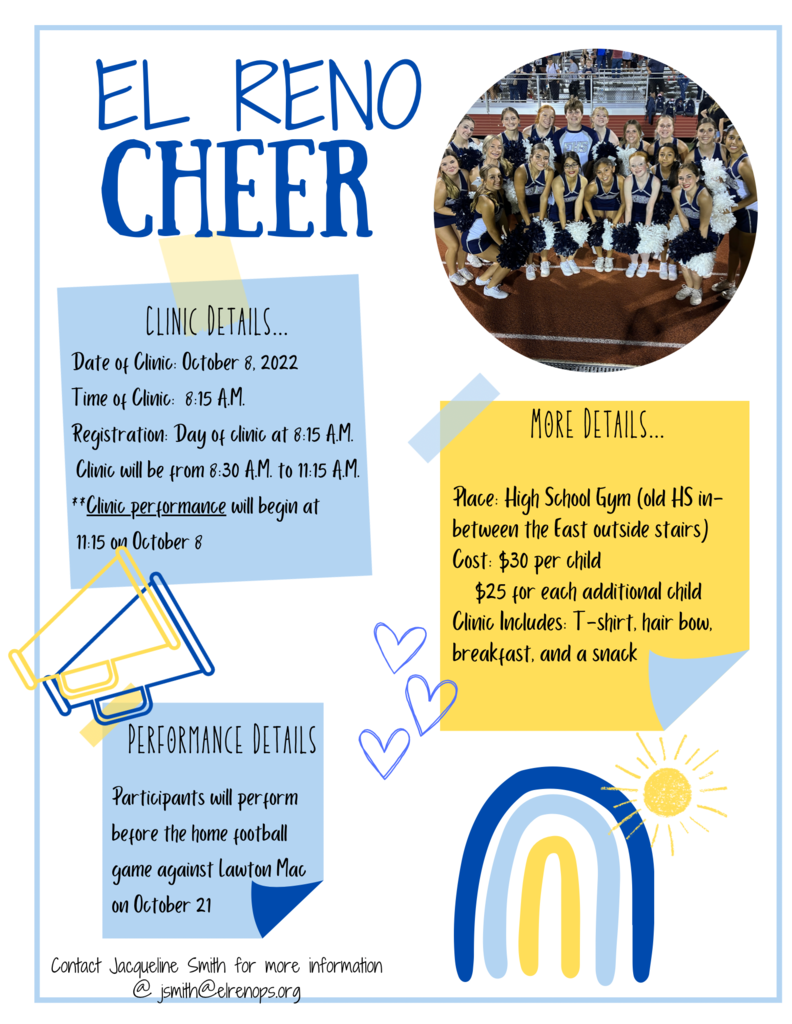 Little League Wrestling sign up will be Monday, Oct 3rd at 5pm at the Wrestling Complex.

Reminder for Homecoming Events Parade - Fri 9/30 @ 1:45pm beginning between STEM & EHS then continuing downtown. Coronation - Fri 9/30 @ ​6:20pm @ Memorial Stadium. Homecoming Dance - Sat 10/1 @ 8:00pm @ STEM (EHS students only

ER Little League Club Wrestling enrollment will be tonight @ 6pm.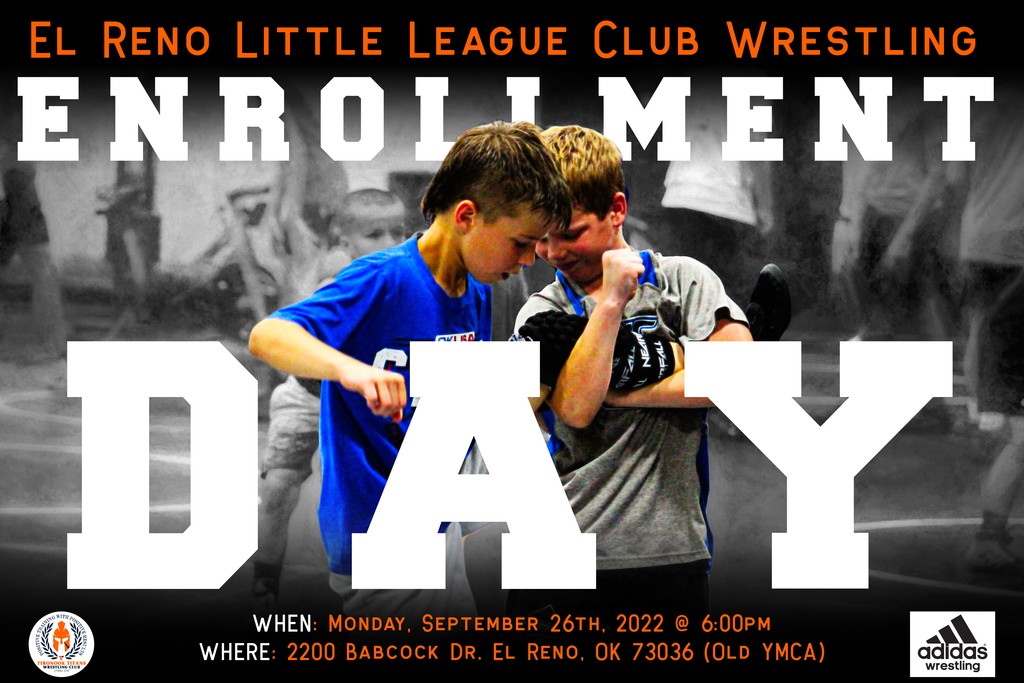 Stay Connected! Download the free El Reno Public Schools app and have access to calendars, news, menus, notifications, & much more right at your fingertips.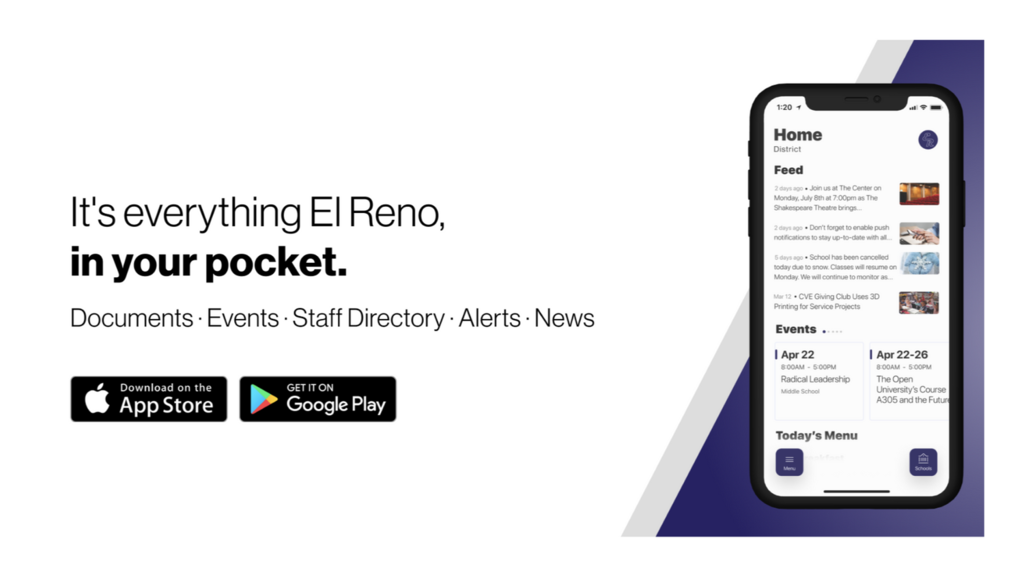 The 2022-2023 School Calendar.