No School reminder*

Due to the road conditions, ERPS will be closed today, Thursday, February 2nd.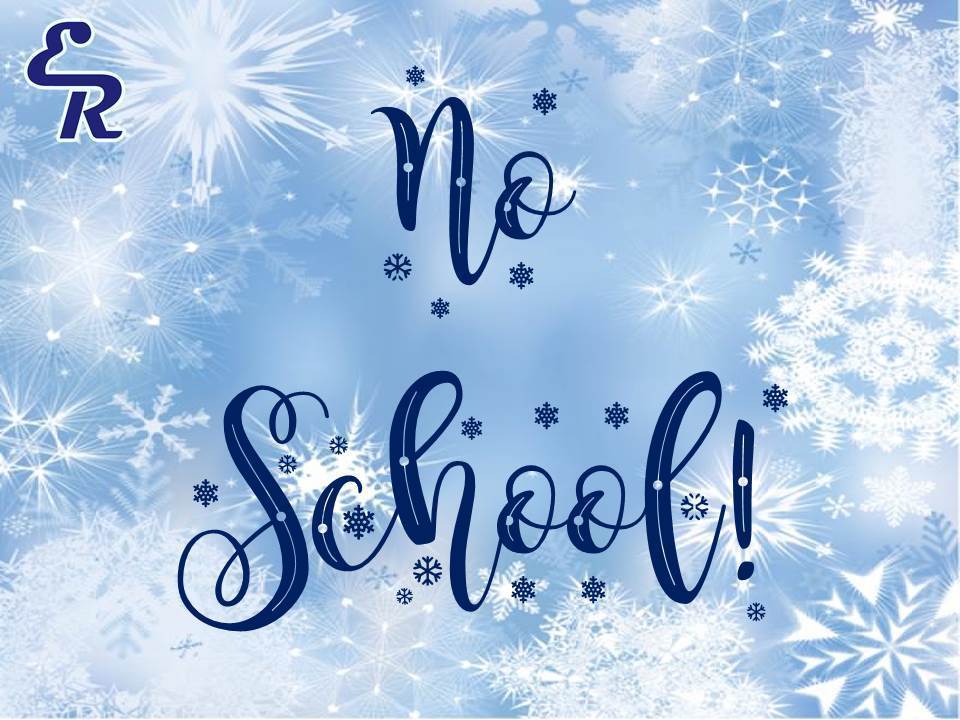 ERPS Family: At this time, we are planning to have school tomorrow. We are very aware of all the weather projections but unless we actually see precipitation in our area, we feel it is best for students to be in school. Please understand that we will not endanger our students or staff and the decision to cancel could still be made until 6:00 am tomorrow. We will be checking the weather through the night and drive our routes early in the morning if needed. Thank you for your understanding and patience.

Good Evening ERPS family, Another wave of precipitation is expected tomorrow. The timeline and exact location is unclear. Since we have had persistent sub-freezing temperatures, any precipitation we get will freeze and make our roads dangerous. Therefore out of caution, ERPS will be closed on Wednesday, February 1st. Stay warm and stay safe.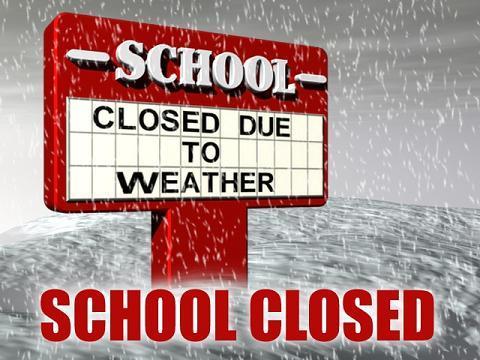 ERPS will be closed on Tuesday, January 31st. Evening activities are also cancelled.

The After School Program, Basketball, and Wrestling will be cancelled for today 1/30.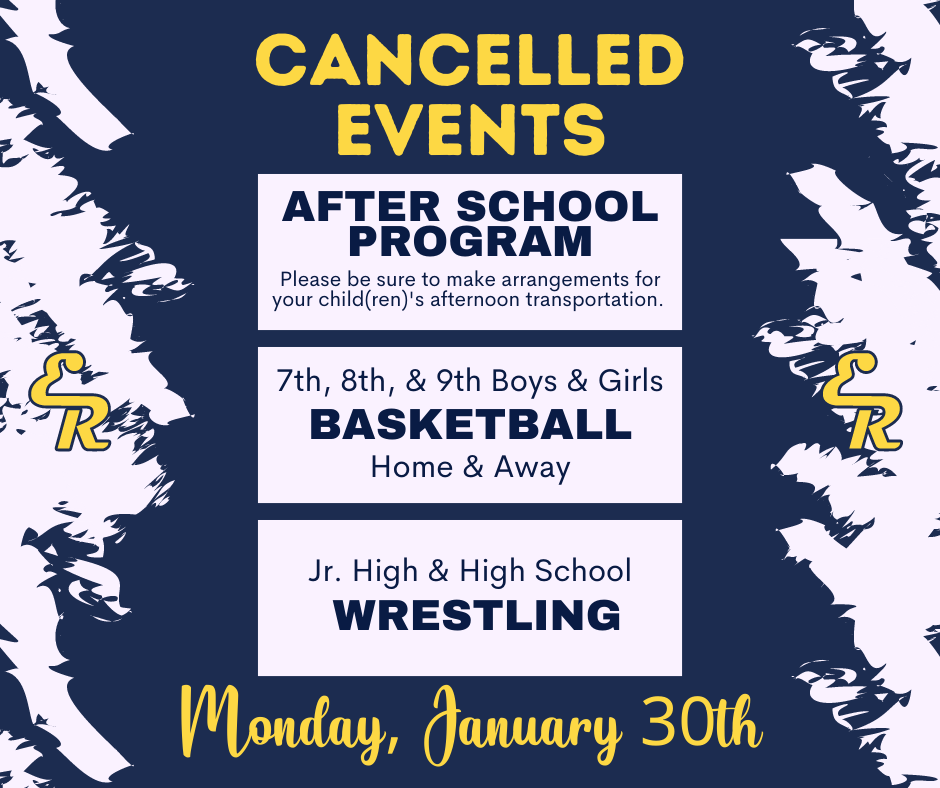 We are staying weather aware and consulting the National Weather Service for conditions this week. If a decision is made to close school, we always notify parents as soon as possible.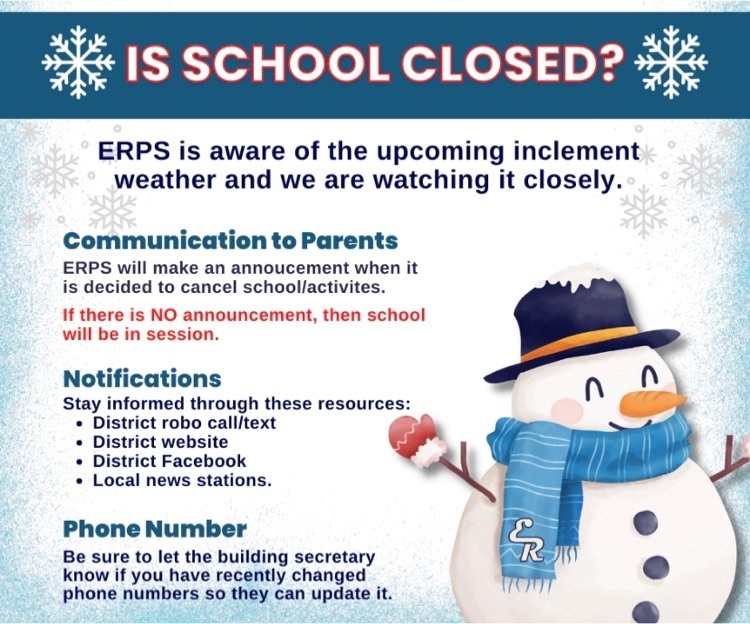 ERPS Family: Our bus routes have a good amount of slush on them and with falling temperatures, they will only become more hazardous. Therefore, ERPS will be closed on Wednesday, January 25th. The safety of our students and staff is our priority. Stay safe, stay warm!
ERPS will be closed on Tuesday, January 24th. All activities are cancelled.

Attention Seniors that are planning on attending college*

Order your 2023 Hoops for Hope t-shirts today! Please plan to join us for this year's annual Hoops for Hope basketball game Friday, February 3rd at Jenks Simmons Field House. Guthrie High School senior Ryder Franz​ has been nominated to receive the funds raised this year. On January 1st, Ryder was in a horrific automobile accident. Ryder sustained multiple injuries that have resulted in multiple surgeries and a lengthy hospital stay. Ryder is the son of Heath & Heather Franz, formerly of El Reno and has many other El Reno family members. ​We are excited to partner with our Hoops for Hope opponent Noble High School and Guthrie High School to show our support to Ryder and his family. All proceeds from the sale of t-shirts and raffle tickets​ will go to help cover Ryder's medical expenses. The raffle tickets will be $2 and sold in the lobby during the game. Winners will be announced at the game as well. All t-shirts must be pre-ordered at the link below​. The deadline is Mon, Jan. 23rd.
https://erhoopsforhope23.itemorder.com/shop/home/

​Here is the new date for the 2nd grade music program that was postponed last month. Class times are listed on the graphic. Come see them in-person or online on the Rose Witcher Elementary Facebook page.


ERPS will be closed on Mon, Jan. 16th.

Thank You, from the EHS Internship Program!

Passionate, dedicated, committed – thank you ERPS board members for everything you do! #SchoolBoardRecognitionMonth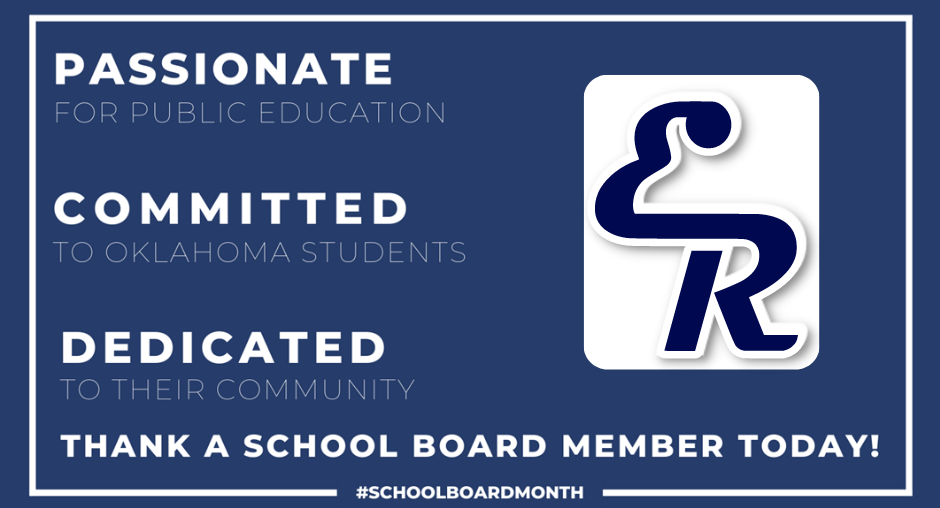 Merry Christmas and Happy New Year from EL Reno Public Schools!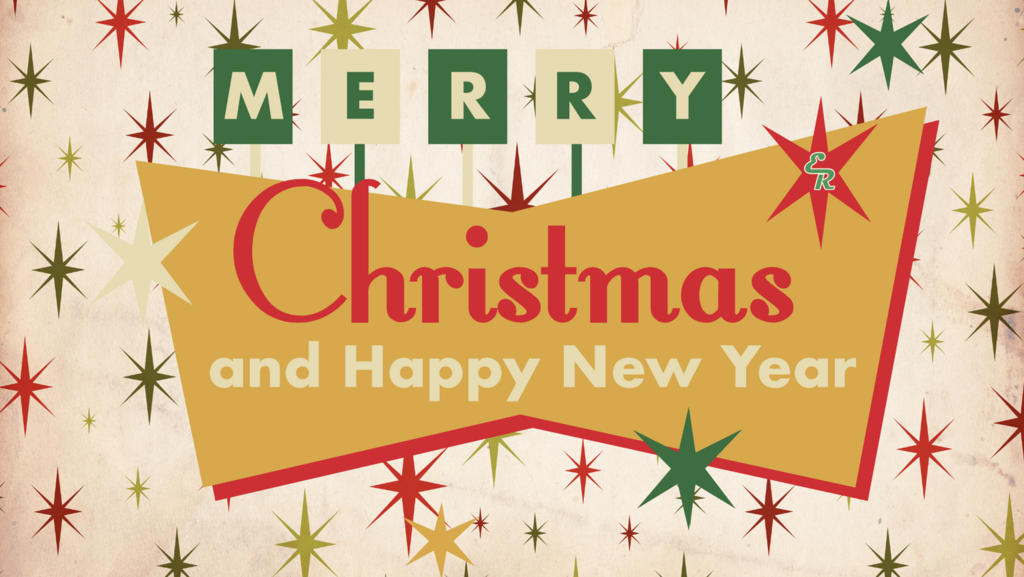 Thank you from ERPS!

​Come out and help support El Reno High School at Swadley's Bar-B-Q School Night Out on Tuesday, December 13th from 5-8pm.

EHS Vocal students welcome you to "A Christmas Celebration" on Tuesday, December 13th at 7:00pm in the EHS Auditorium.