ERPS COVID Status 11-3-20

Join us for Sr. Night and enjoy the game against Altus on Friday Nov. 6th @ 7pm.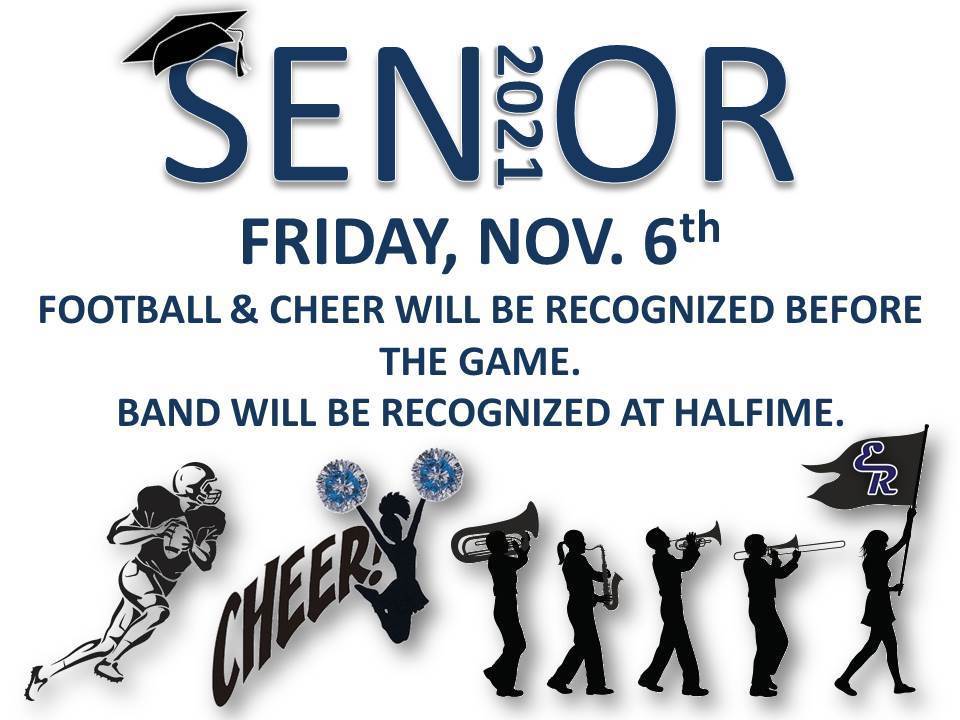 ERPS COVID Status 11-2-20

ERPS will be open on Monday, November 2nd. We are very aware that we still have students and staff without electricity and/or internet. We will be very understanding and extend grace with attendance to those who are in this situation but we ask you to please help us by communicating your current situation with the teacher/school. Virtual students without power/internet will be given more time to complete their assignments. We are very grateful to the hard working men and women for their efforts to get our buildings powered and safe for returning students.

Don't forget to change your clocks Sunday, November 1st.

Mandatory Archery Safety Clinic for all interested 5th graders and new 6th graders will be held on Saturday 10:00 to noon at Jenks Annex.

The football game with Southeast scheduled for tomorrow night will be rescheduled due to no power at either stadium. It is scheduled to play Friday at 7:00 pm at Speegle stadium.

ERPS will be closed on Thursday, October 29th and Friday, October 30th due to power outages. Please stay safe and warm!

ERPS will be closed Wednesday, October 28th due to safety concerns around our buildings. All activities tonight and tomorrow are canceled as well.

ERPS COVID Status 10-26-20 There will not be a daily update tomorrow due to the Snow Day unless we are notified of a situation that would have a large impact on a school.

ERPS will be closed Tuesday, October 27th. There will be an all-call after 4:00 pm but we wanted to give you notice immediately after the decision was made.

9th/JV football tonight is cancelled. Varsity vs. Southeast will be Thursday, Oct. 29th @ Speegle Stadium 500 SW 36th Street Oklahoma City. 73109

The After School Programs have been cancelled for today. Please make transportation arrangements for your child(ren).

ERPS COVID Status 10-23-20 This week our district was made aware of substantial increases in reported positive cases of COVID-19 in Canadian County. After consulting with officials from the Oklahoma State Department of Education and Oklahoma State Department of Health we were advised to stay the course we are on in response to the virus. The increases were institutional and not related to community spread within our school district.

ERPS COVID Status 10-22-20


ERPS COVID Status 10-21-20

Save the date for Retake/ Virtual Student Picture Day.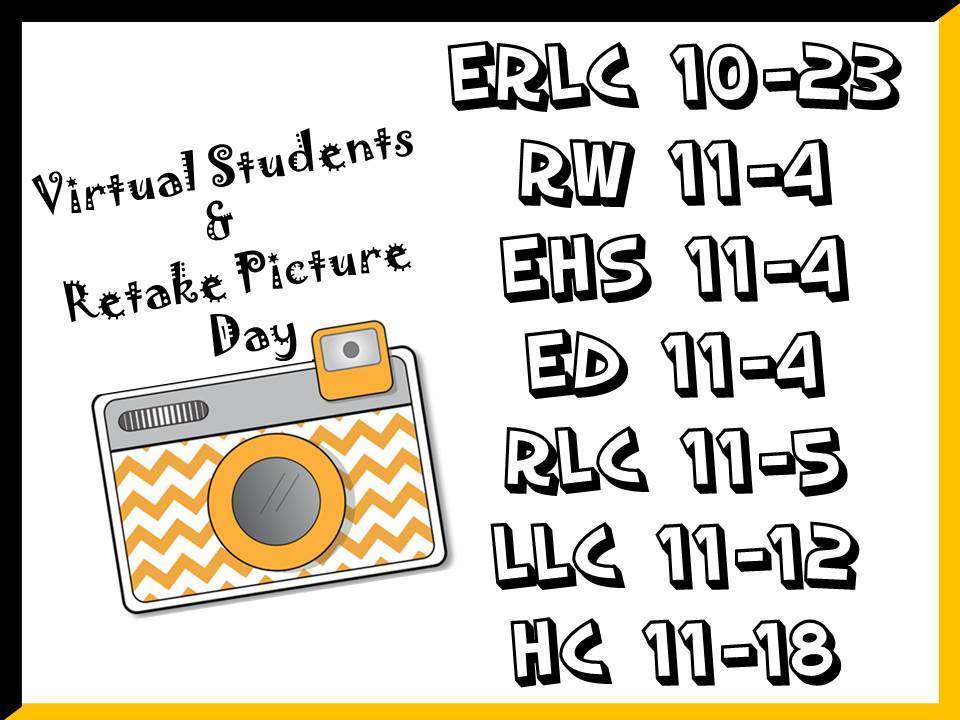 ERPS COVID Status 10-20-20